johannamahmud
Johanna Mahmud has over twenty years' experience as a trombonist, pianist, composer and arranger having taught jazz improvisation, small ensembles and led big bands at Columbia College Chicago, Roosevelt University, Culver-Stockton College, Quincy University and Quincy High School. Mr. Mahmud is currently the Artistic Director of the Carrollton Jazz Orchestra. Mr. Mahmud has studied composition with William Russo, Jazz Orchestra and large ensemble arranging and composition with Scott Hall and trombone instruction with Vincent Gardner, Steve Turre and Tom Garling. He has performed and toured with Aretha Franklin, The Ojays, The Temptations, The Dells, The Tommy Dorsey Orchestra, The Chicago Jazz Ensemble, Treme Brass Band, Delfeayo Marsalis and the Uptown Jazz Orchestra, Ben Vereen, Don Rickles, Bob Newhart, Donnie McKlurkin, The Guy Lombardo Orchestra, Jan Garber Orchestra, Bill Porter Orchestra, Rob Parton Jazztech Orchestra, The Alan Gresik Swing Shift Orchestra, and Steve Torme.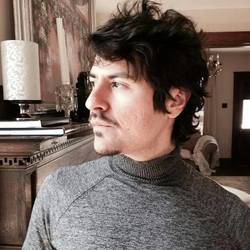 Wadley, Alabama
https://www.facebook.com/johanna.mahmud.1
Member since April 25, 2020
0 Following Follow | Private Message
Leave a tip!
Videos by johannamahmud - 89062 Total Views